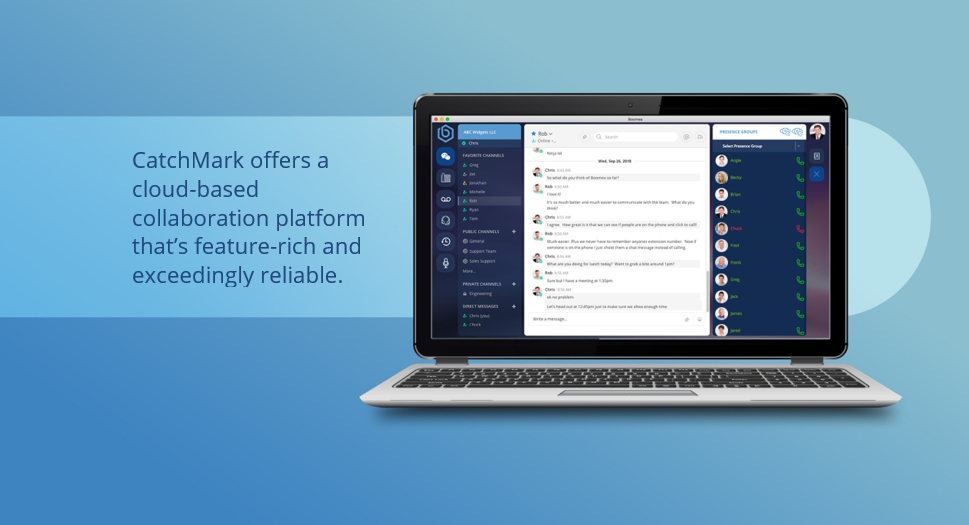 If you run a business, you have probably heard of the latest technology concerning phone lines: VoIP, which stands for Voice over Internet Protocol. Business VoIP can supply your company with an effective and easy-to-use phone service that runs over your existing Internet connection. Countless businesses are currently making the switch from their traditional phone lines to VoIP service. Business VoIP service will allow your business to enjoy all the features and flexibility of traditional phone service, but at a lesser cost.
How do you get started with voIP?
To use VoIP for your business, you only need to have a high-speed Internet connection. All calls are made and received over the Internet and are not as expensive as a traditional phone line. With Business VoIP, a PBX phone system will usually be included with the plan, along with other call management features.
Many PBX phone systems and other productivity features are charged as add-ons when received from a traditional phone company. With business VoIP service, these are included. It is important to carefully compare different business broadband phone service providers with the company you have now. You will easily see the difference in what they offer and how much they charge.
Who do companies choose CatchMark VoIP?
More flexible and cost-effective than traditional office phone systems, our solution empowers today's mobile and distributed workforces to stay connected from anywhere, and on any device.
CatchMark VoIP provides an open platform that integrates with today's leading business apps, while giving customers the flexibility to customize their own processes.
Our end-to-end UCaaS platform offers much more than traditional office phone systems or VoIP business phone service. It includes a comprehensive set of business capabilities that unifies voice, video, messaging and collaboration, SMS, conferencing and online meetings, chat, screen sharing, Contact Center, productivity enhancements, and more.
Our support is provided by our local technicians.
What does that mean for you? Our customers are not treated as a number nor do they have to interact with a nameless, faceless overseas customer support organization in another time zone! Technology fails from time to time so knowing our support staff are a stone's throw away ensures any and all issues will be resolved efficiently and without delay.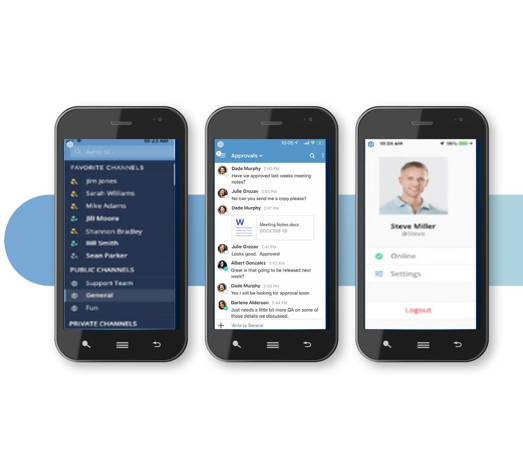 Benefits to your business
Our cloud communications solution makes your workforce more productive—never miss a business call!
Ring all your end points automatically (desk phone, mobile, etc.) with every call and in the event that you don't answer, we can route calls to any number you choose (branch office, automated attendant, mobile number, )
Communicate virtually anywhere, anytime, and on any device—creates a more flexible workforce
Enable mobile devices to interact seamlessly with your corporate phone system
Transcribe voicemail messages to text and/or email, allowing for more efficient voicemail management
Integrate voice, chat, video conferencing and screen sharing thereby extending reach and increasing productivity
No phone system hardware to buy, install, manage, upgrade or replace
Reduce infrastructure maintenance and operating costs with no additional hardware to purchase
No more proprietary equipment to worry about
Your communications infrastructure is always current and up to date with the latest features and functionality
Consolidate voice and data onto a single network
Our unified communications platform is purpose-built for reliability
Our five geo-redundant state-of-the-art data centers virtually eliminate outages and reduce latency
Highly scalable
Your communications infrastructure is always available to you in the cloud

Simplified scaling and management across the country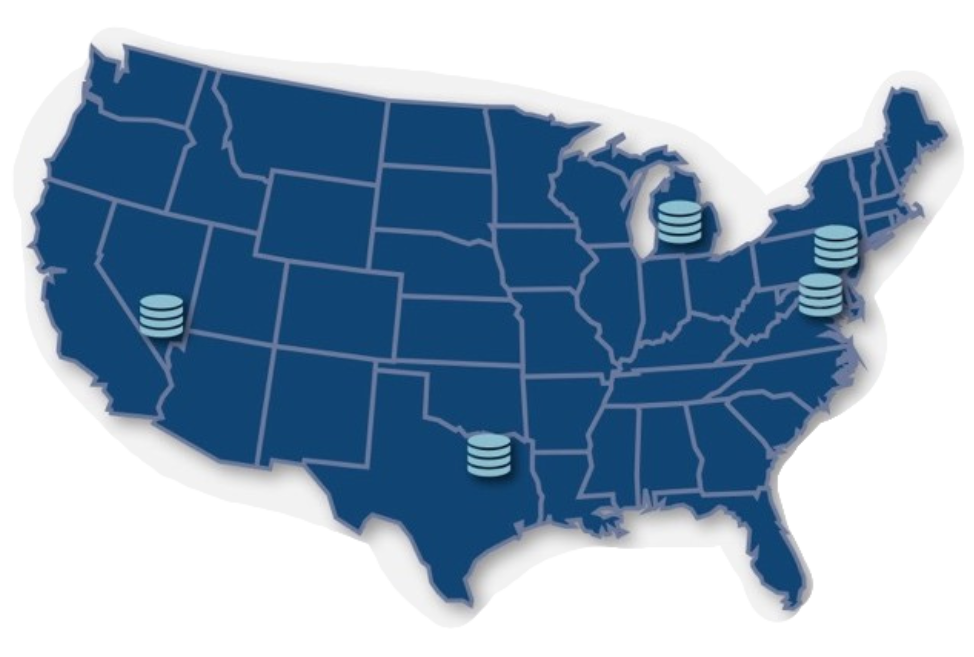 Our platform scales according to your business needs
Order service based on exactly the number of employees in your organization who require services.
Ordering additional service is easy.
Manage service and features using our user-friendly portal. Easily service large and small locations.
DATACENTER LOCATIONS  | Las Vegas, NV | Dallas, TX | Grand Rapids, MI | Ashburn, VA | Philadelphia, PA