Technology Problem Solvers
We have each become mobile computing centers with an ever-revolving network of devices helping us to manage every aspect of our personal and work life. Each of these devices needs to be maintained, repaired, and managed if they are to be relied upon. Whether it is a computer, server, printer, keyboard, or mouse, CatchMark has a proven and dependable process for ensuring your assets are available when you need them. Our wireless and network experts have built stable and reliable solutions for all manner of wired and wireless requirements.
Most small to medium businesses have a vision of where they would like to be, but struggle with where to invest their precious resources. Through personal and authentic interaction, CatchMark delivers credible advice to our customers to help them achieve their short and long-term goals.
Technology Support
Technology provides value only when operating correctly. Unfortunately, most SMB's don't have the internal expertise or time needed to maintain their systems accurately. CMT can help by providing complete or supplemental technology support to any environment.
Technology Solutions
Business and Technology are constantly evolving. As a result, new solutions are needed to stay profitable and efficient. CMT has a team dedicated to taking your business idea and transforming it into a technology advantage or simply helping to better utilize existing products.
Technology Consulting
Business owners are experts at wearing multiple hats, which often occurs with technology. Unfortunately, this practice can lead to poor planning, operation, and efficiency. Get the most out of your technology investments by engaging with CMT's professional technologists.
Connectivity
Connectivity is the glue that binds all digital solutions, and it comes in many shapes and sizes. Without connectivity hardware becomes useless, the software is inefficient, and smart solutions turn dumb. CMT has a team of experts at delivering the dynamic solutions and connectivity that businesses need.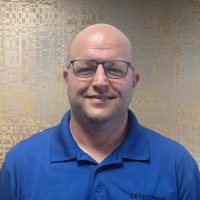 Jeff is the Directing Partner of Technology  Services. He oversees all activities from end-user support to customer relationships. Jeff has over 20 years of experience in the IT field. He has held various positions within the technology space before moving into leadership roles. He is very detailed and process-driven which benefits our customers and all service areas at CatchMark. Jeff is always looking for ways to improve our processes and tools to make us more efficient in servicing our customers.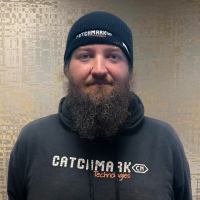 Ethan joined the CatchMark team in November of 2021 as a Sr. Support Specialist. In March 2022, he moved to the role of Sr. Networking Engineer where he leads all parts of our connectivity services, including job estimating, and installation. He has 10+ years of experience in the tech field with knowledge in many different areas. He is very passionate about all things tech and eager to learn more and help our customers. He has designed, implemented, and supported many networks for small to large businesses.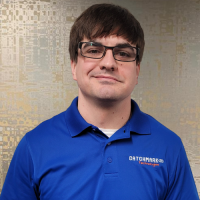 Curtis joined the CatchMark team in 2018 as an intern. Following his internship he joined the team full time in October 2018. His ingenuity and desire to understand how things work have proven to be invaluable to our team. Curtis attended GVSU and majored in Computer Science.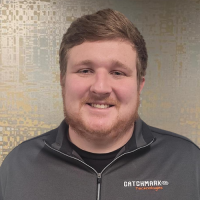 Jonah Kelley joined CatchMark in 2022. He recently graduated from Ferris State University with a degree in Information Technology. He has over 5 years of experience in various areas within technology. He will be assisting with tech support and web services.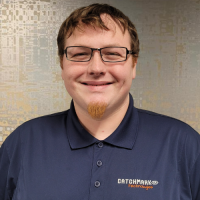 Seth joined the CatchMark team in 2021 as a Sr. Support Specialist. Seth brings 20 years of experience to the team, much of that spent working for other MSPs. Seth brings a variety of skills to the team including in-depth knowledge and certifications in virtualization, Microsoft products, and security. He has a desire to learn, help others, and make customers happy.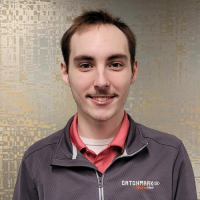 Conner Raeth joined CatchMark as an intern in October of 2020. He graduated from the Muskegon Career Tech Center – where he studied Internet, Network, and Security Technologies. He came on full-time in mid 2022 after graduation as a Help Desk Technician. Conner is an avid problem solver and desires to grow upon the skills he already has.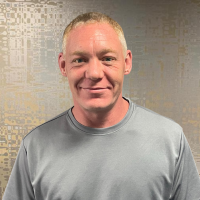 Tony White joined CatchMark in 2023. Tony brings 15 years of experience to our team. He has served in many different roles in that time including climbing and building wireless towers. Tony is a graduate of Rogers High School in Wyoming, MI.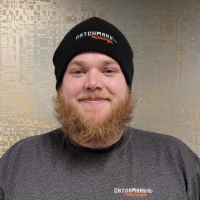 Bryce Raeth joined the team in 2022 as a structured cabling technician. He brings years of experience with customer service, a great positive attitude, and is a team player who wants to help wherever he can. Working hard on a farm growing up helped produce his strong work ethic. Bryce is a Montague graduate and will be working out of our Whitehall office.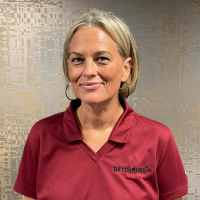 Tanya Burel joined CatchMark in 2023. She brings a strong customer service background to the team and will primarily be helping the tech solutions team but is eager to learn and help wherever possible. Tanya is a Reeths-Puffer graduate.
Chance joined CatchMark in 2023 on the technology services team. He will be assisting the support and solutions teams. Chance is a Whitehall grad who has worked in a customer service role before joining CatchMark. He has been interested in a technology role for several years and excited for the opportunity to join CatchMark.