Marketing and Web Development
A website is a necessity for businesses both big and small, they help to increase visibility, give your business credibility, and allow customers to see your information when it's convenient for them.
Our web services team can help you with creating a new site or updating content on your existing site. We specialize in modern mobile-friendly designs using popular site builders such as WordPress and Joomla. Need a domain name or hosting for your site? We have you covered. Our team can also help you reach more customers through our web marketing programs. Whatever your website needs are, CatchMark can help!
Web Development
As the most popular website platform, millions of websites worldwide are built on WordPress, and we can use its power and flexibility to give your website the ease of use and worry-free reliability that you expect.
Web Marketing
Marketing and advertising tailored to connect you to your audience. We'll promote your website with SEO & Google marketing services to attract new visitors to your site to grow your business.
Web Hosting
Domain and hosting are essential you need to build a business online presence. There are several choices out there to choose from, but almost all of them are the same pricing. CatchMark can host and manage your website worry-free. 
Website Maintenance
CatchMark provides ongoing website hosting care and maintenance. Keeping websites speedy, secure, and up-to-date after launch.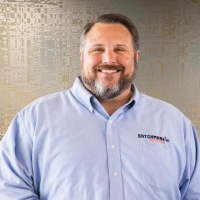 Brent is the Managing Partner of CatchMark and has been a technologist for more than 15 years. During that time he has served in diverse leadership roles. At his core, Brent is a problem solver who chose technology because of the diverse and challenging problems it provides. He is currently a Certified Information Systems Security Professional with an emphasis in Cyber Security.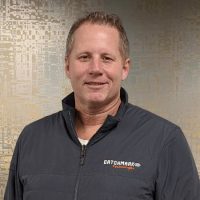 Scott joined CatchMark in September 2021 as lead writer for CatchMark SportsNet, which he now leads. He brings 25 years of sports reporting experience and he's established many connections in West Michigan and beyond throughout his career.
Amy joined the CatchMark team in 2021 as an office assistant. While also helping with general office duties, she has taken on the all-important role of project manager and keeps her teammates on task. Amy's background includes working in preschool classrooms, hospitality and customer service.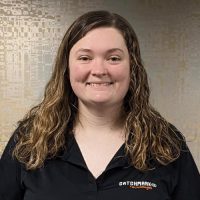 Courtney joined the CatchMark team in 2022 as a Digital Media Specialist. She has worked as a video editing specialist intern during her time at Grand Valley State University. Courtney developed a love for video editing, videography and photography while she was a student at Shelby High School. With background in Photoshop, Premiere Pro, After Effects and Lightroom, she can bring videos to life.
Tate joined the CatchMark team in July 2022 as a media, broadcasting and social-media apprentice. He has called high school basketball and football games on our livestreams, and he's appeared on weekly shows such as the CatchMark SportsNet Podcast.
Jon joined CatchMark in December 2021 as a play-by-play man for CatchMark SportsNet livestreams. He's also contributed in other areas, such as co-hosting weekly shows and produced content for the CatchMark Sports website.
Cal joined CatchMark in December 2021 as a color commentator on the CatchMark SportsNet livestreams. He's also performed play-by-play duties and contributed in other areas, such as co-hosting weekly shows.
Bill joined CatchMark in September 2021 as a member of the livestream team, running cameras and doing play-by-play on the CatchMark SportsNet broadcasts. He's also done some advertising work with the company.