For more information about adding camera's to your business, contact CatchMark Technologies via the contact information below.
White River Light Station
As of 2020, CatchMark (CMT) took over maintenance of the webcam and weather station at the White River Light Station. CMT continues to provide this service free of charge to ensure this resource remains available to the community.
You can view a live feed from the lighthouse camera at any time of the day or night, no matter where you are. Stay up-to-date on local weather by viewing the lighthouse's weather station page.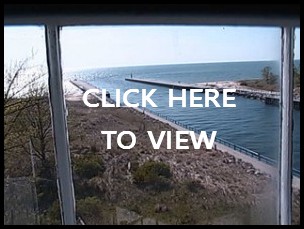 Hanson Hill Weather Station
Hanson Hill Weather Station
11:57 am, September 22, 2023
76°F
Feels like 76.6 °F
few clouds
Wind gusts: 2 mph
UV Index: 0
Precipitation: 0 inch
Visibility: 10 km
Sunrise: 7:32 am
Sunset: 7:44 pm