#Expert Team
Our Team Members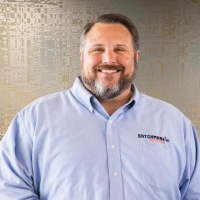 Brent is the Managing Partner of CatchMark and has been a technologist for more than 15 years. During that time he has served in diverse leadership roles. At his core, Brent is a problem solver who chose technology because of the diverse and challenging problems it provides. He is currently a Certified Information Systems Security Professional with an emphasis in Cyber Security.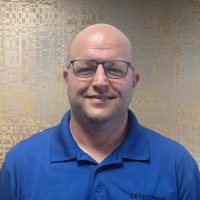 Jeff is the Directing Partner of Technology Services. He oversees all activities from end-user support to customer relationships. Jeff has over 20 years of experience in the IT field. He has held various positions within the technology space before moving into leadership roles. He is very detailed and process-driven which benefits our customers and all service areas at CatchMark. Jeff is always looking for ways to improve our processes and tools to make us more efficient in servicing our customers.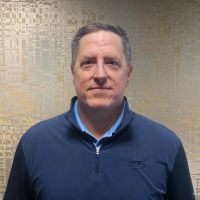 Brian joined CatchMark Technologies in October 2021 as a Cybersecurity Specialist before becoming Director of Cybersecurity. He brings 12 years of Cybersecurity experience working with NIST Standards and managing diverse programs for the Department of Defense. His experience in establishing and maintaining Cybersecurity programs will be a benefit to our client base and will assist them with meeting their Cybersecurity requirements.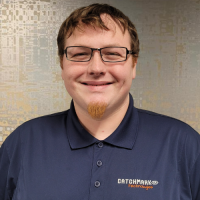 Seth Moore joined the CatchMark team in 2021 as a Sr. Support Specialist. Seth brings 20 years of experience to the team, much of that spent working for other MSPs. Seth brings a variety of skills to the team including in-depth knowledge and certifications in virtualization, Microsoft products, and security. He has a desire to learn, help others, and make customers happy.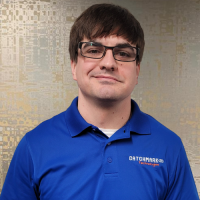 Curtis Holden joined the CatchMark team in 2018 as an intern. Following his internship he joined the team full time in October 2018. His ingenuity and desire to understand how things work have proven to be invaluable to our team. Curtis attended GVSU and majored in Computer Science.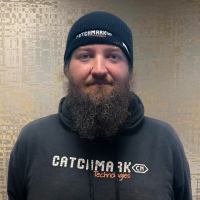 Ethan Goodsell joined the CatchMark team in November of 2021 as a Sr. Support Specialist. In March 2022, he moved to the role of Sr. Networking Engineer where he leads all parts of our connectivity services, including job estimating, and installation. He has 10+ years of experience in the tech field with knowledge in many different areas. He has designed, implemented, and supported many networks for small to large businesses.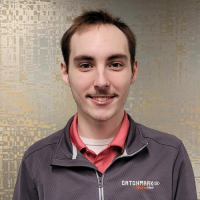 Conner Raeth joined CatchMark as an intern in October of 2020. He graduated from the Muskegon Career Tech Center – where he studied Internet, Network, and Security Technologies. He came on full-time in mid 2022 after graduation as a Help Desk Technician. Conner is an avid problem solver and desires to grow upon the skills he already has.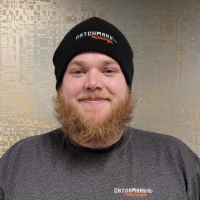 Bryce Raeth joined the team in July 2022 as a structured cabling technician. He brings years of experience with customer service, a great positive attitude, and is a team player who wants to help wherever he can. Working hard on a farm growing up helped produce his strong work ethic. Bryce is a Montague graduate and will be working out of our Whitehall office.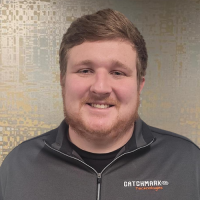 Jonah Kelley joined CatchMark in July 2022 as a Tech Support Specialist. He recently graduated from Ferris State University with a degree in Information Technology. He has over 5 years of experience in various areas within technology. He will be assisting with tech support and web services.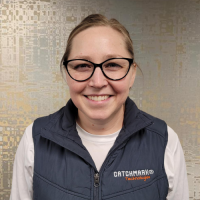 Kara Raeth joined the CatchMark team in 2019 as a Web Developer. Since joining the team she has taken on several other roles within the company such as customer invoicing, meeting administration, and office management. She brings nearly 10 years of web development and customer service experience to the team. Kara proudly served in the US Army.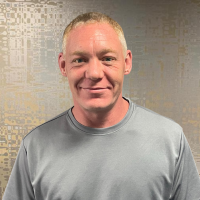 Tony White joined the CatchMark team in August 2023 as a structured cabling technician. Tony brings 15 years of experience to our team. He has served in many different roles in that time including climbing and building wireless towers. Tony is a graduate of Rogers High School in Wyoming, Mi.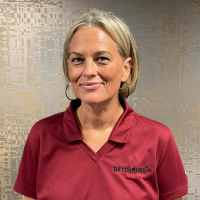 Tanya Burel joined CatchMark in 2023. She brings a strong customer service background to the team and will primarily be helping the tech solutions team but is eager to learn and help wherever possible. Tanya is a Reeths-Puffer graduate.
Chance joined CatchMark in 2023 on the technology services team. He will be assisting the support and solutions teams. Chance is a Whitehall grad who has worked in a customer service role before joining CatchMark. He has been interested in a technology role for several years and excited for the opportunity to join CatchMark.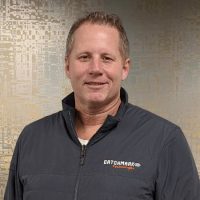 Scott DeCamp joined CatchMark in September 2021 as lead writer for CatchMark SportsNet, which he now leads. He brings 25 years of sports reporting experience and he's established many connections in West Michigan and beyond throughout his career.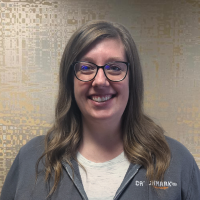 Amy Yonkman joined the CatchMark team in 2021 as an office assistant. While also helping with general office duties, she has taken on the all-important role of project manager and keeps her teammates on task. Amy's background includes working in preschool classrooms, hospitality and customer service.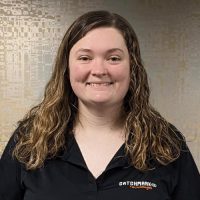 Courtney Jimison joined the CatchMark team in November 2022 as a Digital Media Specialist. She has worked as a video editing specialist intern during her time at Grand Valley State University. Courtney developed a love for video editing, videography and photography while she was a student at Shelby High School. With background in Photoshop, Premiere Pro, After Effects and Lightroom, she can bring videos to life.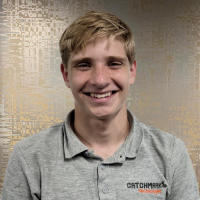 Owen Raeth joined CatchMark in August 2020 as a Tech Support Intern. He currently attends Montague High School and will graduate in 2024.