Are you passionate about sports? Do you want a front-row seat and to be part of a team that has fun? Sign up today!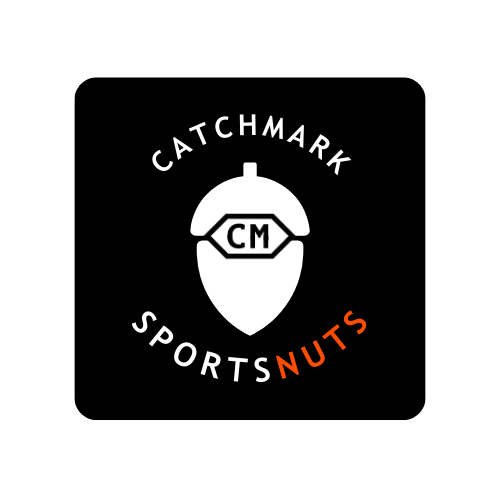 When CatchMark Technologies managing partner Brent Raeth proposed the nickname for our group of CatchMark SportsNet student reporters/photographers and other volunteers, at first I thought it was silly.
The more I thought about it, the more it grew on me.
The definition of sport nut: Somebody who is obsessed or at least passionate about his or her favorite sport(s).
We hope the CatchMark SportsNuts are passionate about what they're doing, be it reporting, photography, videography, and other sports coverage opportunities presented to them.
People like Letisha Mikkelsen, Kiara Mikkelsen, and Emily Vanderstelt were SportsNuts before it became a thing. Now, we have 10 people officially signed up to be SportsNuts for schools including Ludington, Montague, North Muskegon, Reeths-Puffer, and Whitehall.
Our goal for the remainder of the 2023-24 school year is to have multiple SportsNuts signed up at each high school in the West Michigan Conference and Greater Muskegon area.
From students to parents to other volunteers, we want to work with each of those groups. If you love sports and want to help CatchMark SportsNet provide even more coverage, then you should sign up at this form: Sign up to join the CatchMark SportsNut local sports coverage team
If you sign up, then you'll be issued a CatchMark SportsNet press pass, which provides you with a front-row seat to all of the action.
You'll get coaching and training from the CatchMark team, including from SportsNet lead/lead writer Scott DeCamp and digital media specialist Courtney Jimison.
With the SportsNuts program, everybody wins:
The SportsNut (student, parent, other volunteer) gets close to the action; learns or hones reporting, photography, and videography skills; forms new friendships, and helps make memories for the teams, athletes, fans, schools, and communities. Students can use their time as SportsNuts as volunteer hours for groups such as National Honor Society. Experience as a SportsNut helps grow communication skills and it could lead to future opportunities beyond CatchMark SportsNet.
CatchMark SportsNet grows its brand and is able to cover a wider area with the help of the SportsNuts. CatchMark SportsNet shares its local sports coverage passion with others and helps grow the next generation.
Teams and athletes get more coverage than they would have otherwise had. They form friendships with the SportsNuts. They're covered and promoted even more by the growing CatchMark SportsNet brand.
Parents and fans, schools and communities, get more exposure and more coverage for the teams and the athletes they love.
We can give SportsNuts as many or as few opportunities as they desire. Anybody is welcome to sign up.
If you're interested in more information, then contact Scott DeCamp at [email protected].
Join the team today!