In February, I attended the MSP (Managed Service Provider) Expo in Fort Lauderdale, Fla. An MSP is a third-party company that manages a customer's information technology and end-user systems. This is the first service that CatchMark provided when created and the largest service area we have at this time. Why am I sharing this experience? We are always looking for ways to better serve our customers. Attending an event like this is one of the ways we learn about new technologies and how other businesses like us do things.
The MSP Expo is a key piece of the ITEXPO #TECHSUPERSHOW. This collection of events provides the forum where technology decisions are made to produce better business outcomes:
MSP Expo breakout sessions focus on helping you improve efficiency, reduce cost, and increase productivity.
Special workshops focus on key segments and help you evaluate specific vendors' offerings.
Keynote speakers provide a big-picture approach to What's Next in communications.
100s of exhibitors on the expo floor let you compare solutions and choose the right products for your organization.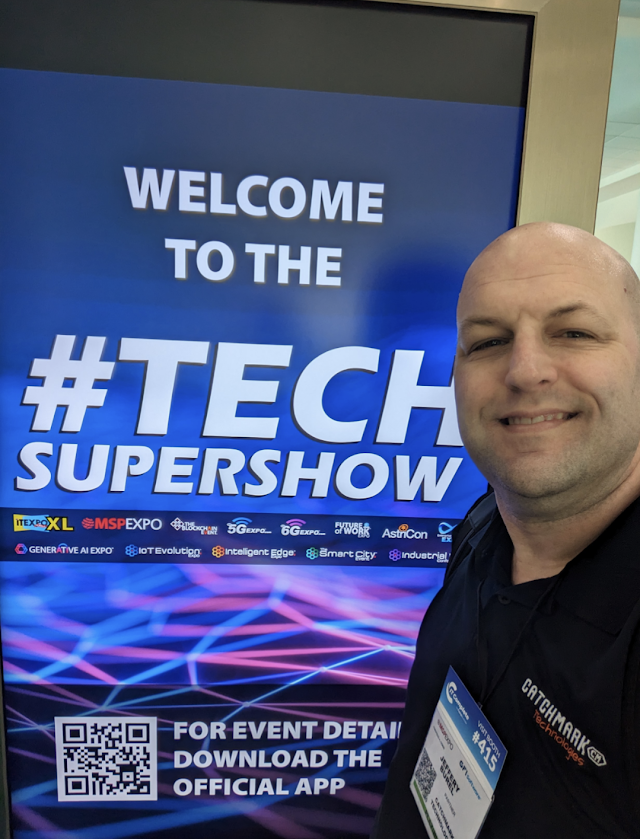 A common theme
I spent two days in sessions gathering information from vendors, business owners and industry experts. There was a theme being repeated throughout the event: Cyber security is real, for everyone. The concern is no longer IF, but WHEN something happens!
All businesses, regardless of size, are targets for hackers. To make this even more challenging for businesses, the biggest weakness is the employees.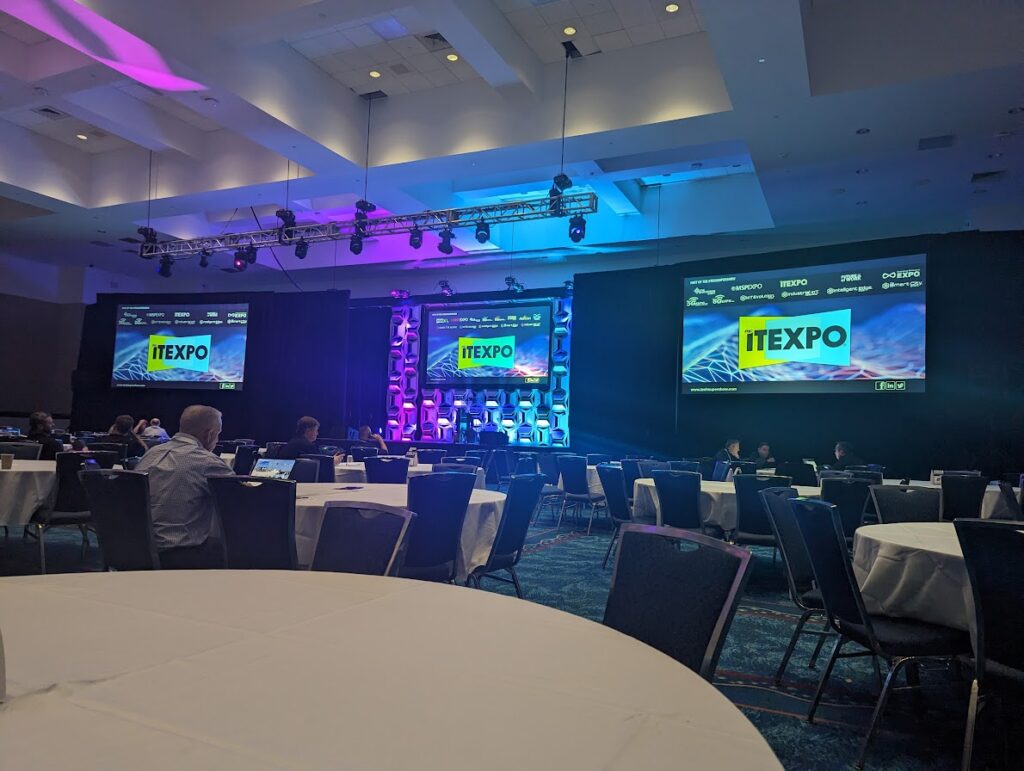 How to protect your business
There is no magic formula to keep a business safe. This is an ongoing effort, and it doesn't fall on your IT department or business to do all the work. Every employee plays a part in the security of the business. Here are some tips to get you headed in the right direction:
Employee Training. You can't expect your employees to know right from wrong if you don't train them. Humans are the weakest link but can be your best asset if given good training.
Multi-factor Authentication (MFA). This is the code sent to your phone via text when you log in to a website. It is so annoying, right? Nothing about security is easy. If it is harder for you to log in, know that it is even harder for a hacker to get in.
Invest in technology. There are many tools available to help from network monitoring tools to user training programs.
Cyber Security Insurance. If your business has this insurance, don't be misled to think you have nothing to worry about. The requirements for insurance are getting stricter and if your questionnaire is not completed accurately, your insurance policy may be voided.
Zero Trust. Trust no one! Always verify – even if you sit in the same office as your manager and they ask you to purchase gift cards..
If you are interested in any additional information on how to better protect your business, CatchMark would be happy to assist you. We have a team of technology and cyber security experts with many great tools that we can put to work to protect your business.